Hello,
This is a March 2021 Stock Photo Ideas newsletter where we discuss content that will be relevant in May 2021 (2 months from now). You have approximately one month to implement one or more of these ideas and submit content to your favorite microstock sites.
Contents:
How to use the data
Please take a moment to read this short article on how to use and maximize your Stock Photo Ideas subscription.
May the 4th … be with you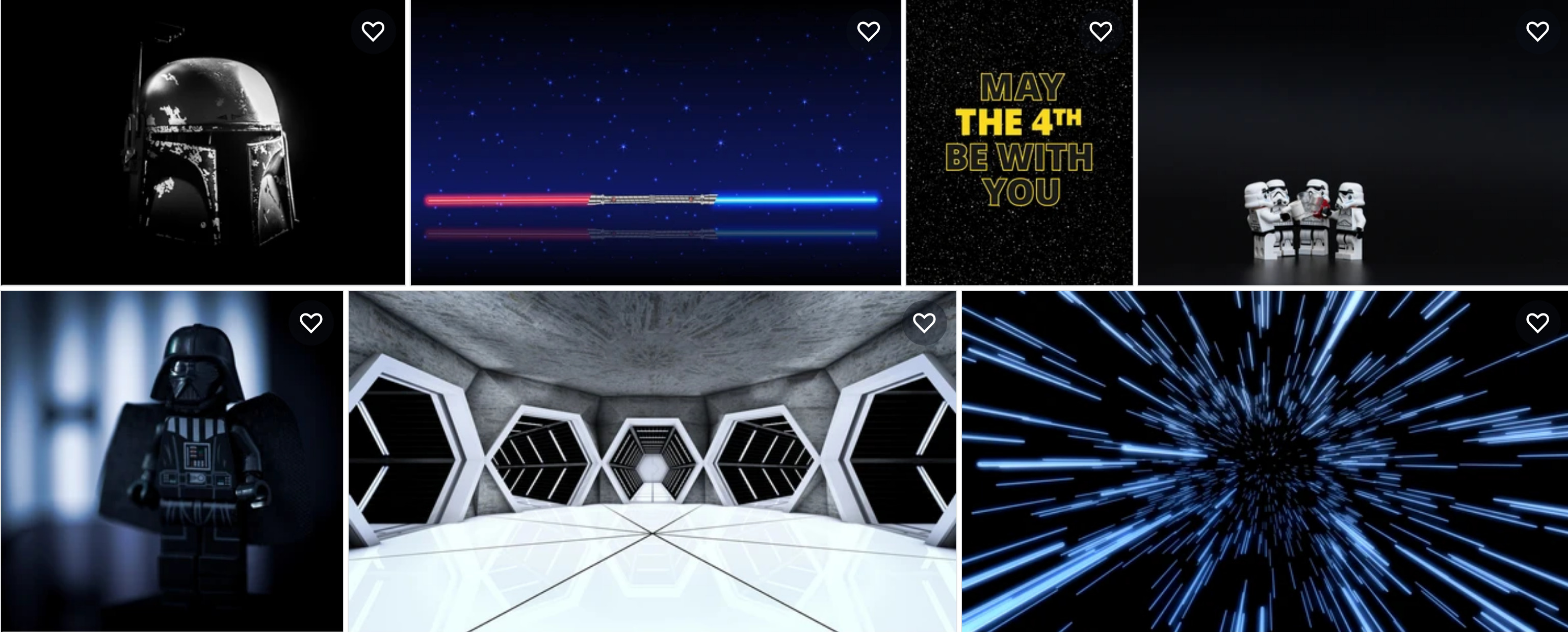 "Star Wars" movie is a phenomenon in the popular culture and May 4th is considered to be the "Star Wars Day". The exact date is chosen as a pun for the phrase "May the Force be with you" which was a motto of Jedi. Today it is celebrated not only by numerous fans, but also politicians and The Walt Disney Company itself.
What content to create. Star Wars universe is gigantic and there's lots of room for creativity and variation. Stars, shuttles, light sabres, iconic robots, Yoda, planet surfaces, "the dark side" and even dogs in Jedi suits: there's no limit to what you can create. Good idea might be to mix the above with celebration and anniversary themes. You can also explore Instagram hashtag #starwarsday to get a feeling about the content needed for social media.
Relevant keywords. space, light, black, fantasy, galaxy, dark, laser, planet, spaceship, futuristic, future, force, saber
Customer searches.
Formula racing

May 2021 is a surprisingly packed month with racing events: 6 Hours of Spa-Francorchamps, Portuguese Grand Prix, Monaco ePrix, Spanish Grand Prix and Monaco Grand Prix will all take place in May.
What content to create. Formula 1 is the highest class of auto racing competition usually taking place in Europe (but in 2021 almost half of races takes place outside). There will be a demand both for royalty-free and editorial content: depending who will look for it. News and event-specific pictures will be in demand as editorial material. Elements of tracks, equipment, cars as well as model-released images of stuff or car mechanics will be in demand as royalty-free content. Don't forget that during the pandemic sport venues will not be the same as before and this might be another twist that you add to your content.
Relevant keywords. car, competition, race, speed, formula, motion, track, motor, vehicle, racer, lap, grand, winner, speedway, extreme, flag, team, cup
Customer searches.
Individual tax return (US)

May 17 is the due day for individual tax returns in US and it is a big deal for 300 million people living there.
What content to create. Tax return topic has a big intersect with personal finance and savings topics in general, but with specifics of taxes, forms and calculations. There's no shortage of content that is required for various news outlets and blogs alike. Formulas, tax advisors, paperwork, money themselves - personal finance is a topic which everybody can reflect on.
Relevant keywords. accounting, finance, income, return, credit, money, calculation, irs, investment, interest, cost, form, document, statistic
Customer searches.
May movies: "Cruela", "Spiral"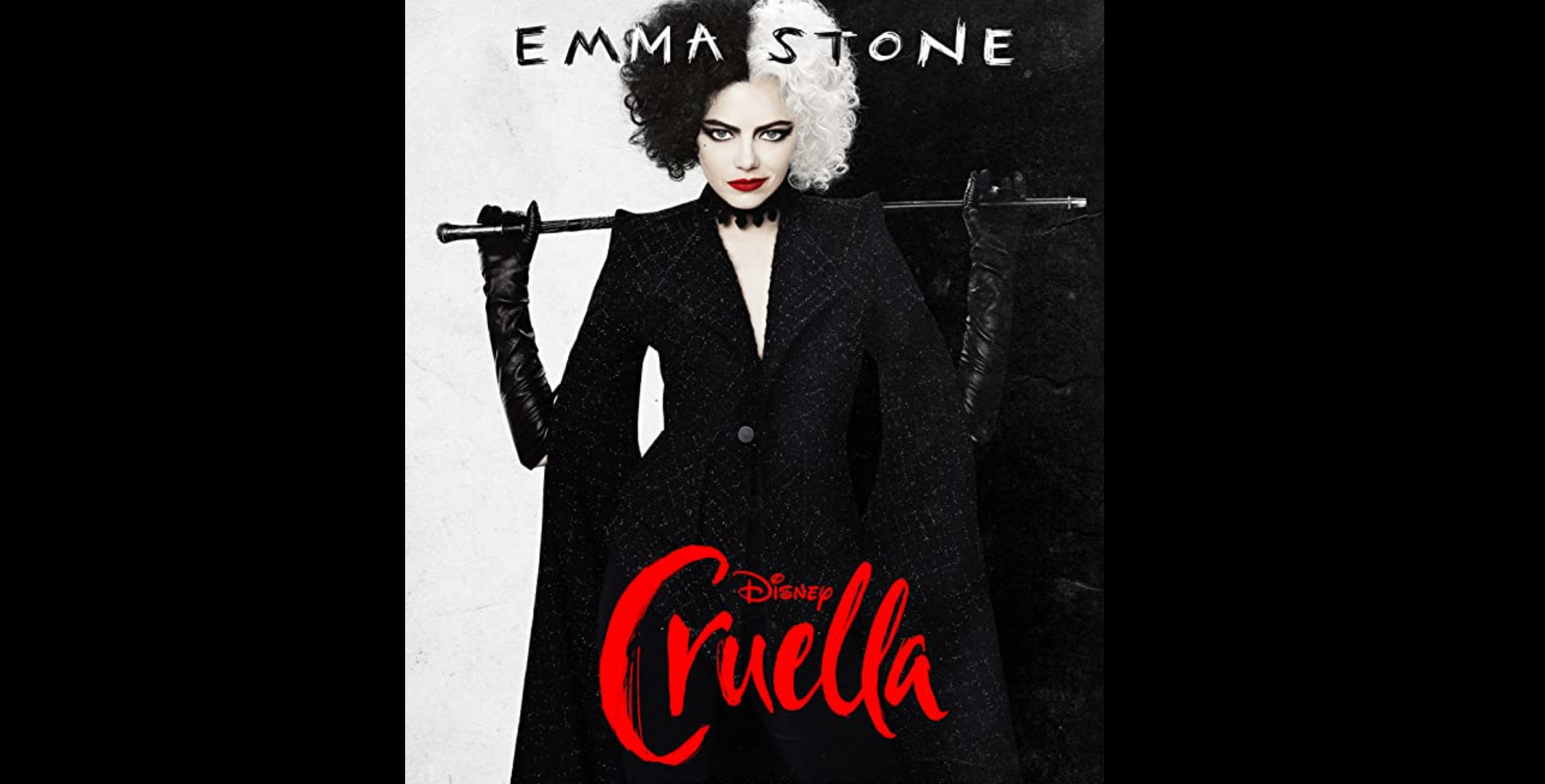 Few major movies are planned to be released in May: a horror "Spiral" as a continuation of "Saw" series and Disney's tale "Cruela" about the character familiar from "The Hundred and One Dalmatians".
What content to create. Movies can be accompanied with the content that can be used to describe them. Horrors can include scared people, cosplay or movie artifacts, popular tales might include thematic merchandise or toys. "Spiral" movie except of everything else might include all the scary artifacts twisted in a spiral, like on the promo picture with Samuel L. Jackson. "Cruela"-related content might cross-reference Dalmatians skins that the main character got addicted to.
Relevant keywords. horror, dark, fear, motion picture, mystery, monster, creepy, hell, zombie, fantasy, terror, daemon, danger, apocalypse, concept, bloody
Customer searches.
Memorial day (US)

Memorial day is the annual federal holiday (observed in all states) honoring the militaries who have died while performing their duties. In 2021 it is celebrated on May 31.
What content to create. The holiday is best described by mixed religion and celebratory nationalism. There's lots of variation of the content that is needed: different scenes involving US flags, cemeteries, military personnel and historic events. You can also explore Instagram hashtag #memorialday to get a feeling what content is needed for social media.
Relevant keywords. flag, america, patriotism, national, memorial, holiday, us, patriot, pride, freedom, symbol, veteran, stripes, honour, greeting, army, old, proud
Customer searches. Memorial day seems to be covered pretty well, there only few promising niches.
CFDA Fashion Award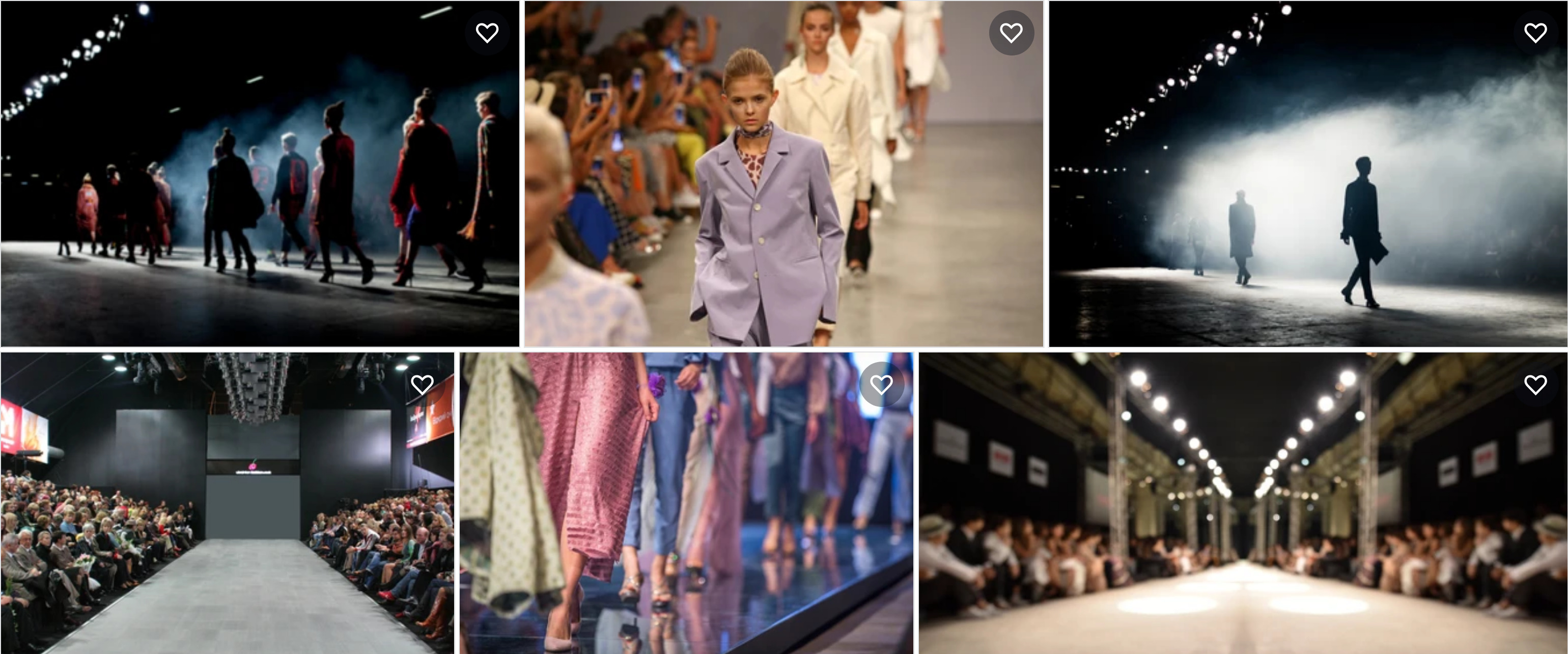 The CFDA Fashion Awards is like "the Oscars of fashion". Nominations are submitted by a group of over 1,500 CFDA members, fashion editors, retailers, and stylists. It is planned for May 31 in 2021.
What content to create. Fashion industry is yet another universe which needs their own specific content. The award day might require various content: catwalk on runway, actual award, perspectives on fashion show, diversity in model sexes, nationalities, ages and styles.
Relevant keywords. fashion, runway, model, show, dress, style, beauty, woman, pose, catwalk, event, clothes, young, stage, collection, fashionable, stylish, vogue, elegance, modern, walk
Customer searches.
1st anniversary of George Floyd killing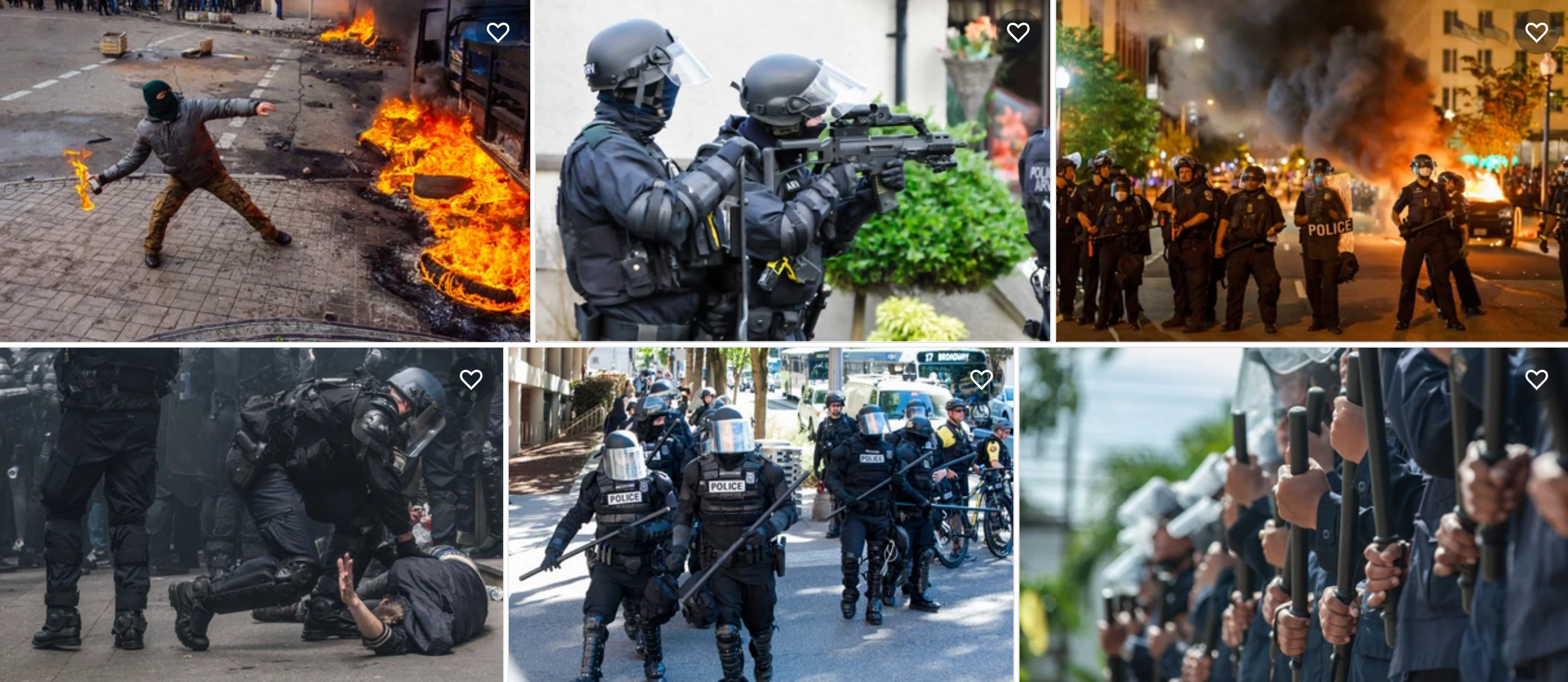 May 25th is a historic day in terms of race relations in US and beyond. Murder or George Floyd by Minneapolis Police Department sparked a wave of anti-racism protests.
What content to create. This is a sensitive and provocative topic that involves protests, anti-racism, police, riots, violence tightly interconnected between each other. There's no shortage of content ideas that can be drawn from this. Media will certainly cover this event and bringing any adjacent social issues to the table. The motto of the protests and demonstrations was famous #blacklivesmatter and this is another content theme you can work on.
Relevant keywords. police, riot, demonstration, street, security, politic, violence, protest, cop, city, fight, activist, crowd, issue, social, protection, march, resistance, power
Customer searches.
UEFA League finals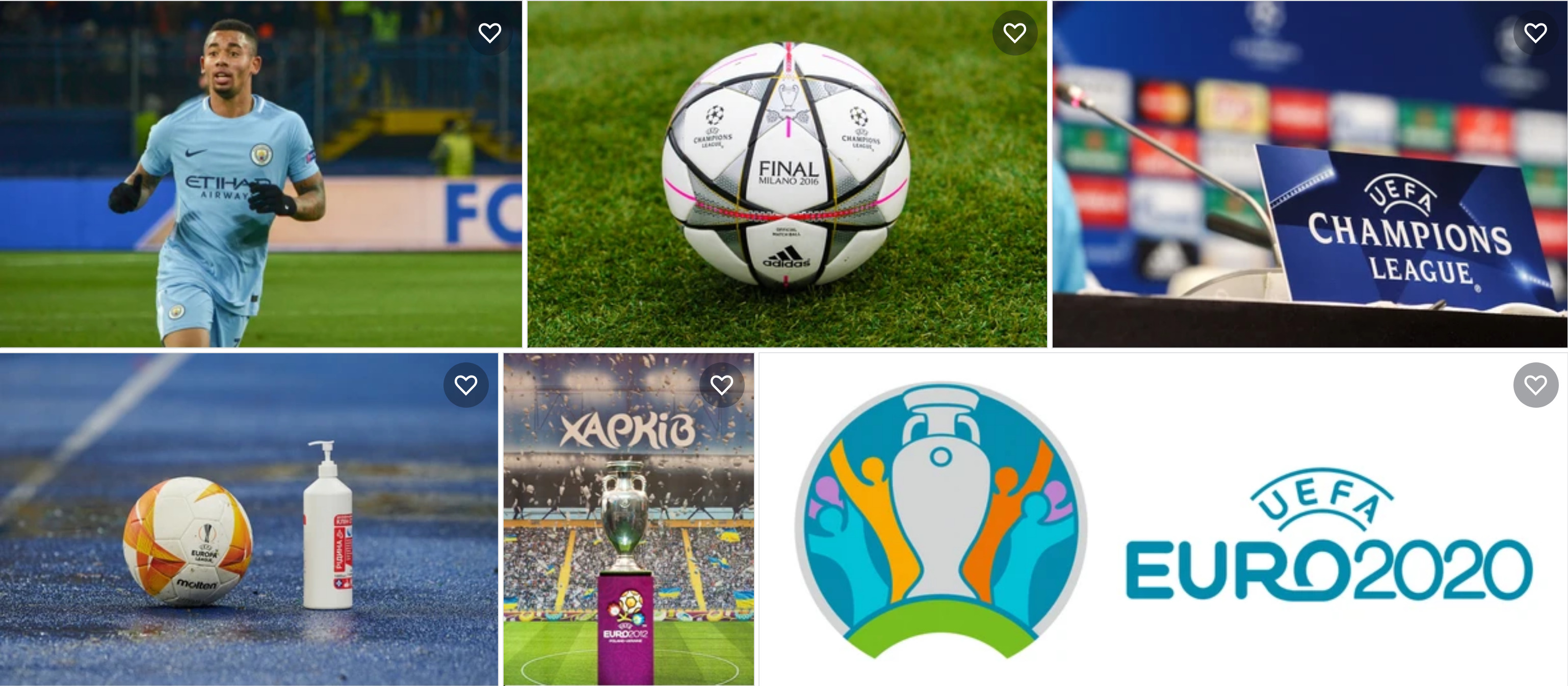 Football (or soccer) is another sport theme of May 2021. UEFA Women's Championships League Final, UEFA Europa League Final and UEFA Champions League Final will all take place during May.
What content to create. Football championships during pandemic is a huge topic on it's own and UEFA league finals is something that will not be missed by media. Think cups, empty stadiums, fans watching games from home kind of content - this is the reality of 2021.
Relevant keywords. soccer, uefa, sport, goal, victory, ball, team, fan, grass, game, football, world cup, winner, club, cup, championship, unit, defense, tournament, motivation
Customer searches.
COVID-19 Vaccination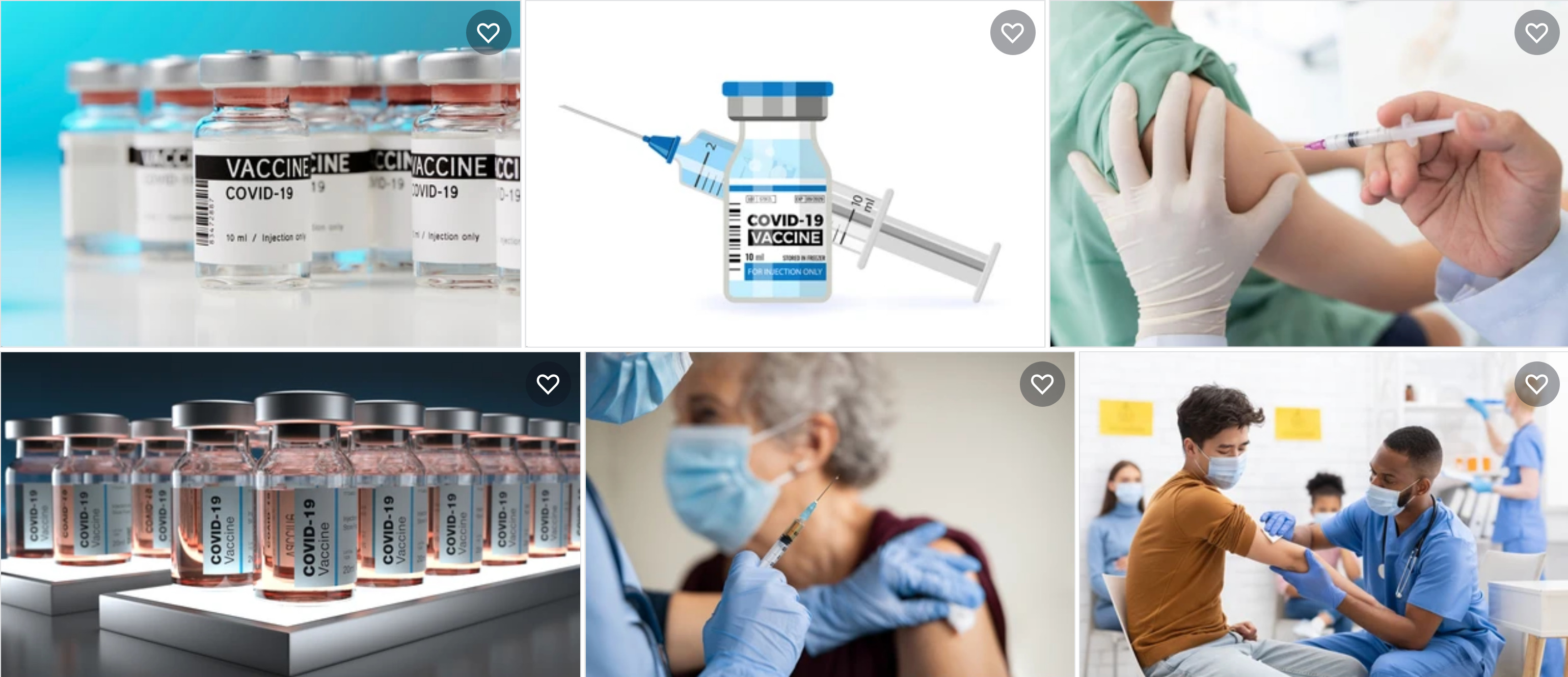 Many countries start rolling out vaccination and it will be in a full swing in May.
What content to create. There are few vaccines on the market that are approved by various health authorities, including Prizer-BioNTech, Moderna, Johnson & Johnson / Janssen and few others. As governments will be endorsing vaccination among their residents, there will be various content themes you can explore: from more simple ones like vaccine capsules or laboratory setups to complex ones like social issues or anti-vaccination movements. There will be a demand for people photos of various races, ages and countries.
Relevant keywords. virus, vaccine, doctor, medicine, pandemic, hospital, corona, epidemic, laboratory, flu, infection, vaccination, analysis, patient, surgical, hope, ampoule, treatment, injection
Customer searches. Even though everybody were producing COVID-related content, there's still a room for more.
Mother's Day

Mother's Day is a holiday observed in many countries around the world on the second Sunday of May. Mother's Day celebrates the role of the mother in modern society, the bonds with children and the motherhood itself.
What content to create. The key for the content here is diversity: ages, races, groups and singles, various elements that can be used for other content. It will be a great idea to check Instagram hashtag #mothersday to get a feeling about the content needed for social media.
Relevant keywords. mother, love, children, family, woman, daughter, young, people, smile, lifestyle, together, happiness, happy, eltern, childhood, enjoyment, motherhood, holding
Customer searches. Mother's day is pretty well covered, but there are few specific niches where there's a chance to sell new content: