Many sales on microstocks usually happen around few "key" dates during the year, such as Christmas, 4th of July or Day of the Dead. The reason is that those are dates when many businesses run sales for on social media, content managers write up blogposts and advertisers create prints with promo campaigns. Of course, sales happen at other times too, but these "key" days still see predictably more of them.
Majority of these "key" dates are know well in advance and numerous people compiled lists of such dates into Microstock Calendars. All popular blogs have one. Some contributors have even created a service that highlights coming dates.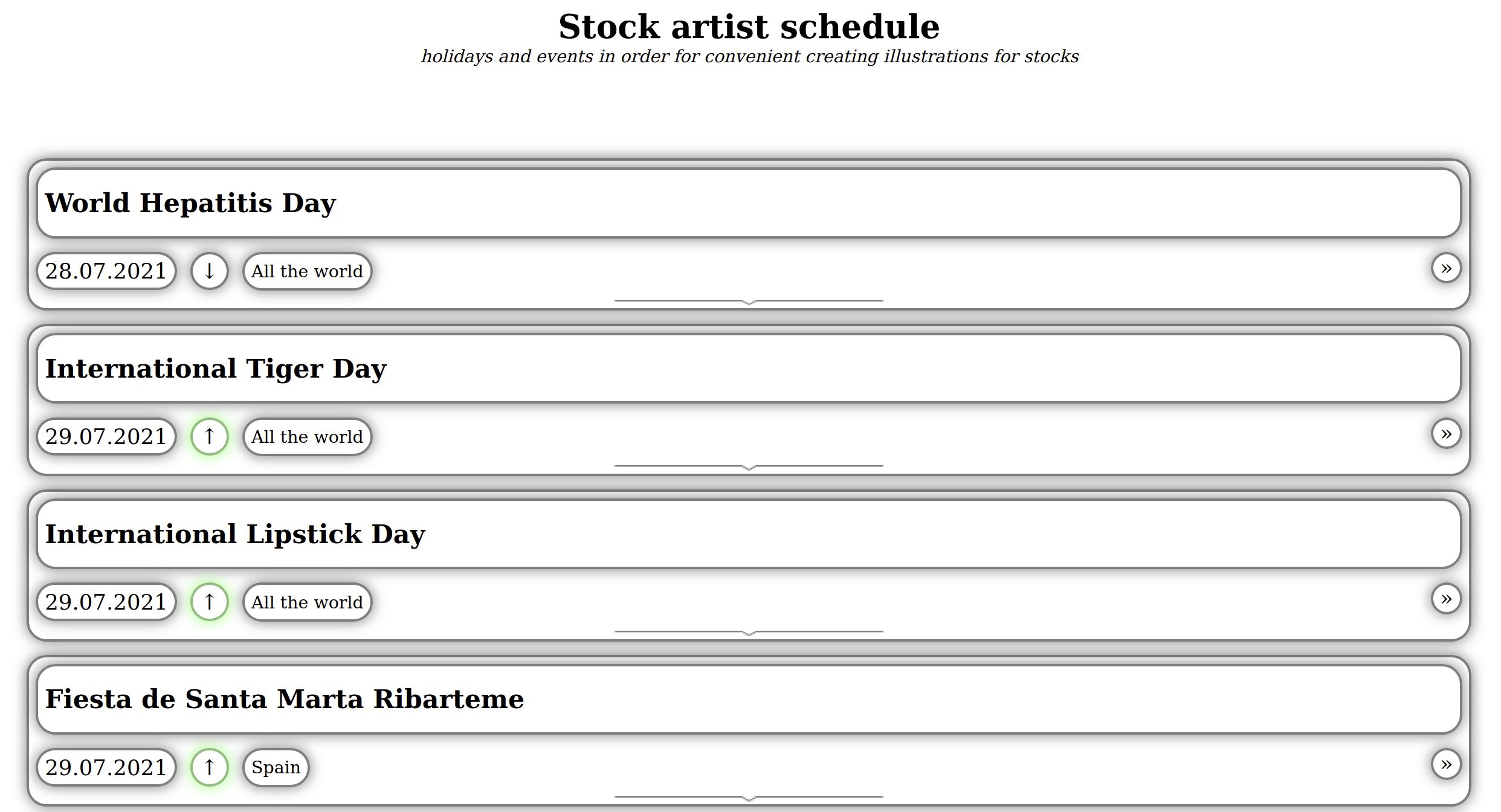 Example of the stock calendar service
Moreover, even microstocks create some for you. Consider, for example, this seasonal calendar by 123rf: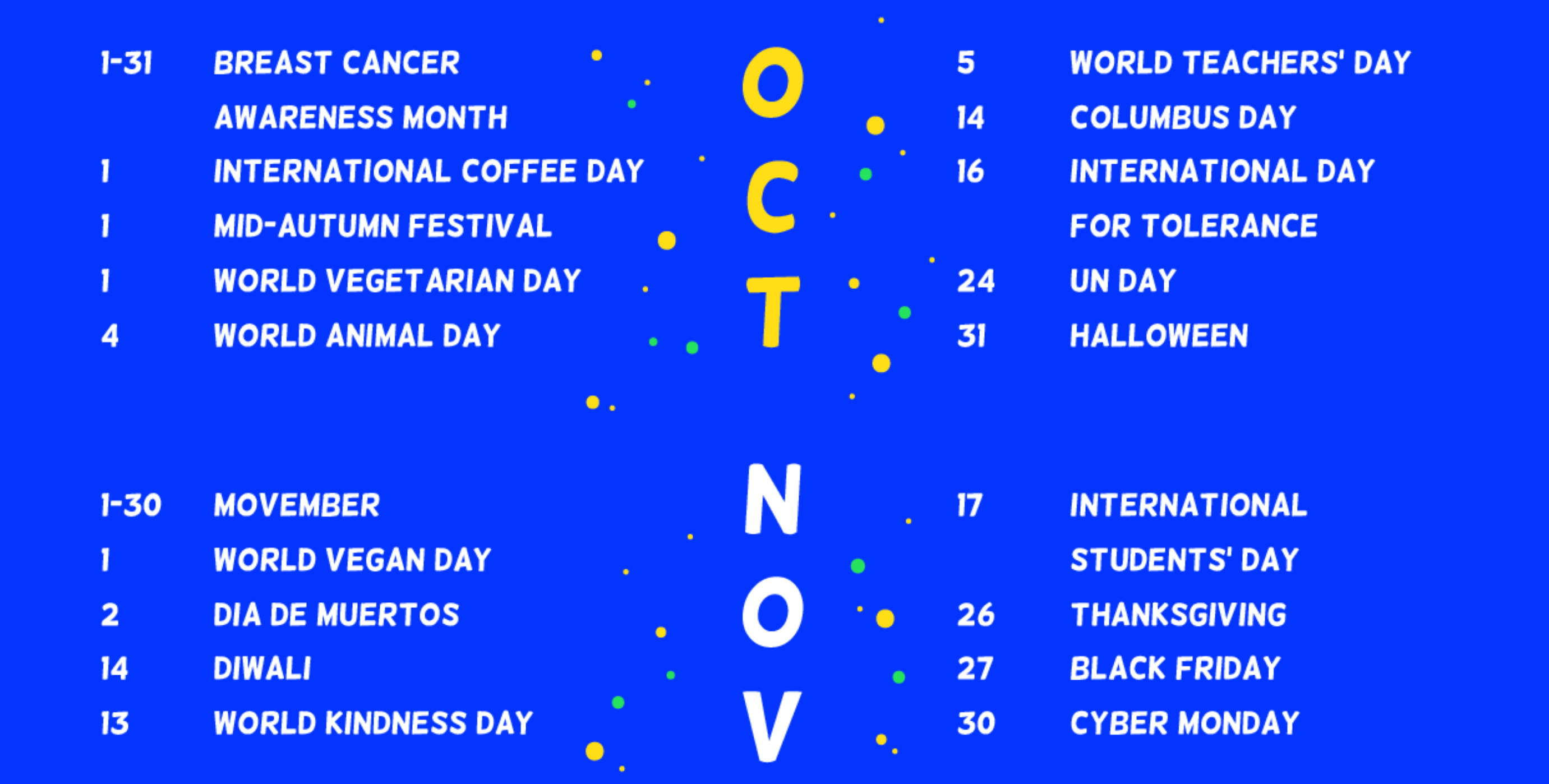 Seasonal calendar from 123rf
There're more calendars that you need, but there's one big problem with all of them.
What is wrong with microstock calendars
While microstock calendars are a great tool for contributors, there's one apparent problem. Even when you know the holiday in advance, what content should you create, say for day of the dead?
Your first source of research might be the Shutterstock search. Just enter your phrase and see what suggestions does it offer. Allegedly, these suggestions are queries that customers use the most.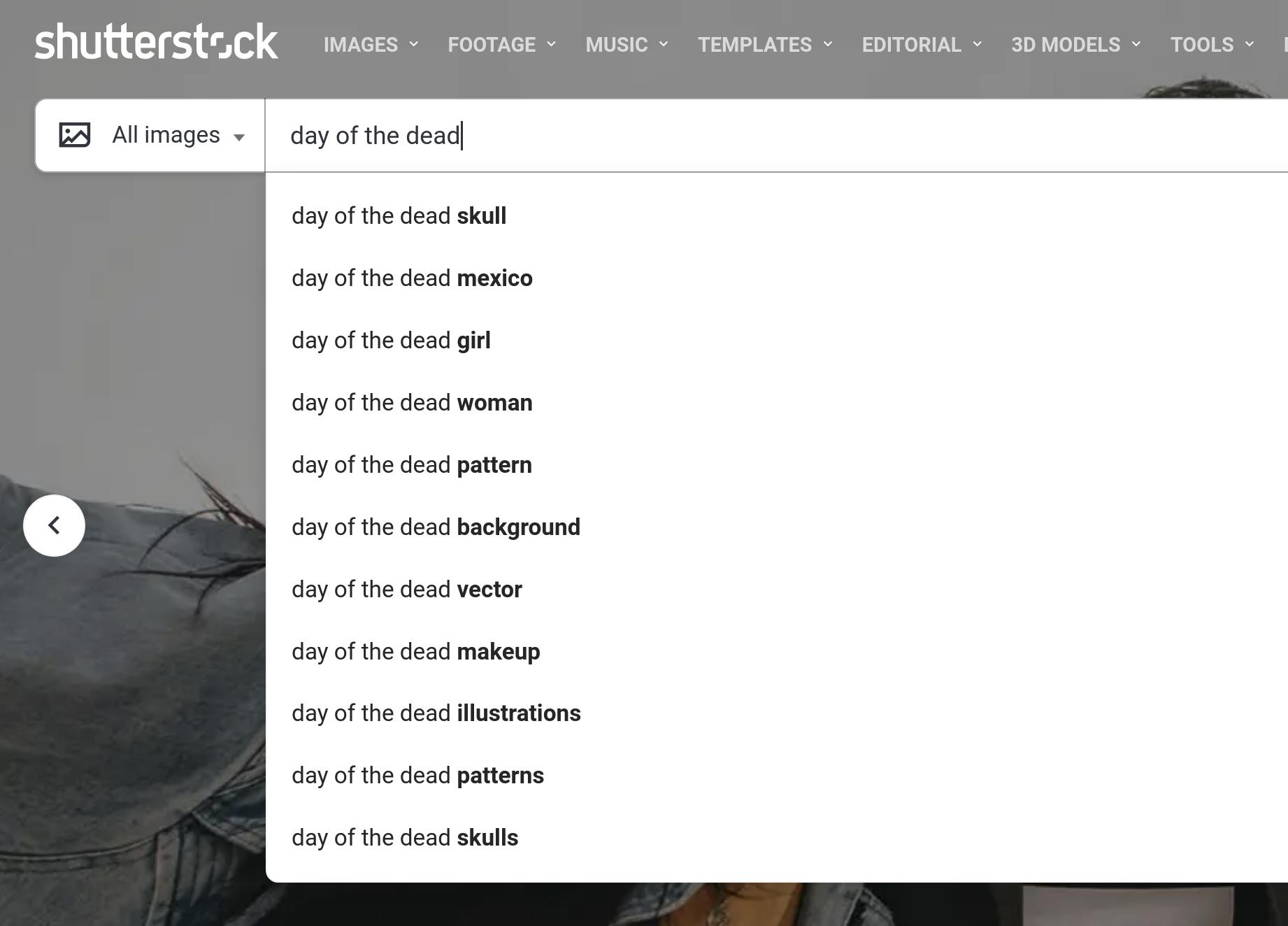 Search results for day of the dead on Shutterstock
This is a great start, however, how do you choose between them? Google Trends can only tell you so much as that the search itself is recurring theme every year.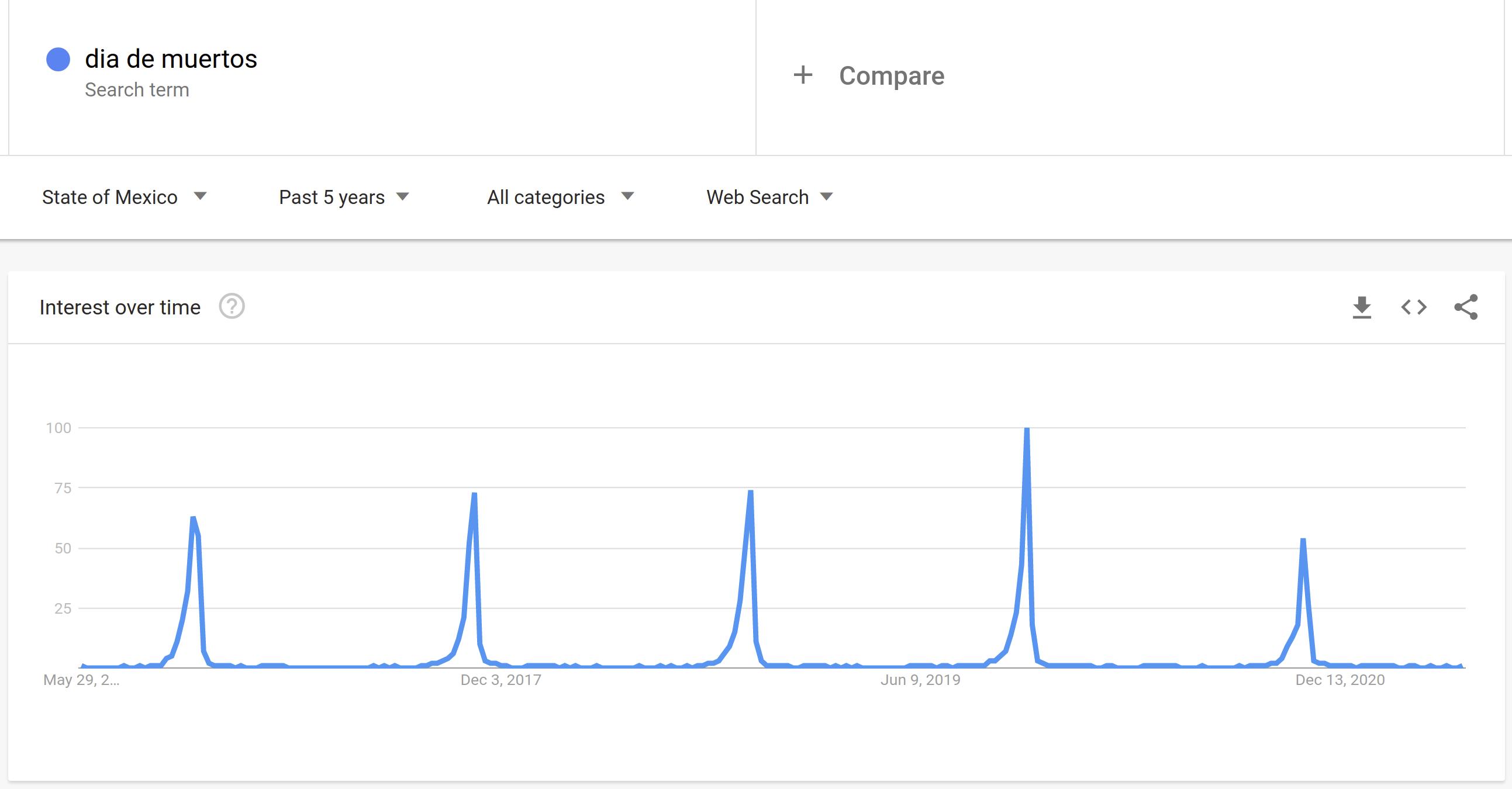 But what content you should create? Is shooting "dia de muertos skulls" better than shooting "dia de muertos girl"? This Google trend does not know.
If you press "Search" on Shutterstock, you will find out that there are around 70,000 results for "day of the dead skull" and around 16,000 for "day of the dead girl". So you might immediately decide that it's better to work on "girl" theme instead of "skull". But what this search does not tell you is how many customers are searching for them.
Looking at customer search data
Here's how actual customer search data looks for these two queries:
(check this page to understand how to read the data)
You can tell for these two queries that while there's 4 times less content for "day of the dead girl", "day of the dead skull" is 30 times more popular for customers in Shutterstock search and 5 times more popular on Google Search. So while this is counterintuitively from the search results point of view, data suggests to create content that more customers are searching, even with bigger competition.
Even though it wasn't easy to select between these two topics, the best thing to do is actually not to create content for any of them. The reasons is that both of them are too saturated and there are better ones that are having decent customer searches and Google traffic.
How to use Microstock Calendars?
Still, calendars are a good tool, if you use it correctly. Here are key points, that you should keep in mind:
Time matters. Check the calendar few months before the actual event happens as customers create content approximately one month before the event.
Event matters. Some events already have too much content and it will be almost impossible to get to the first few pages of search results.
Data matters. If you will make decisions which content to create based on data, you have much higher chances to actually sell it.
Of course, if you don't want to track events and investigate data on your own, just subscribe to Stock Photo Ideas. You will be notified in advance about specific profitable niches with less competition and more customers.