Memorial day is one of the biggest May holidays in US originally observed for honoring the militaries who have died while performing their duties. Today it is also a reason for sales and promotions on social media, which need stock pictures or clip-art to create their campaigns. Which, in it's turn, is good opportunity for microstock contributors to create the content, needed by customers. We will look into what content was useless to create, accordingly to Stock Photo Ideas.
Ideas from stock website suggestions
If you're a savvy contributor, you might have tried to create content based on what customers search, instead of just what you like. The easiest way to get this information is to go to some popular microstock and check the search suggestion.
Let's see what Shutterstock has for us.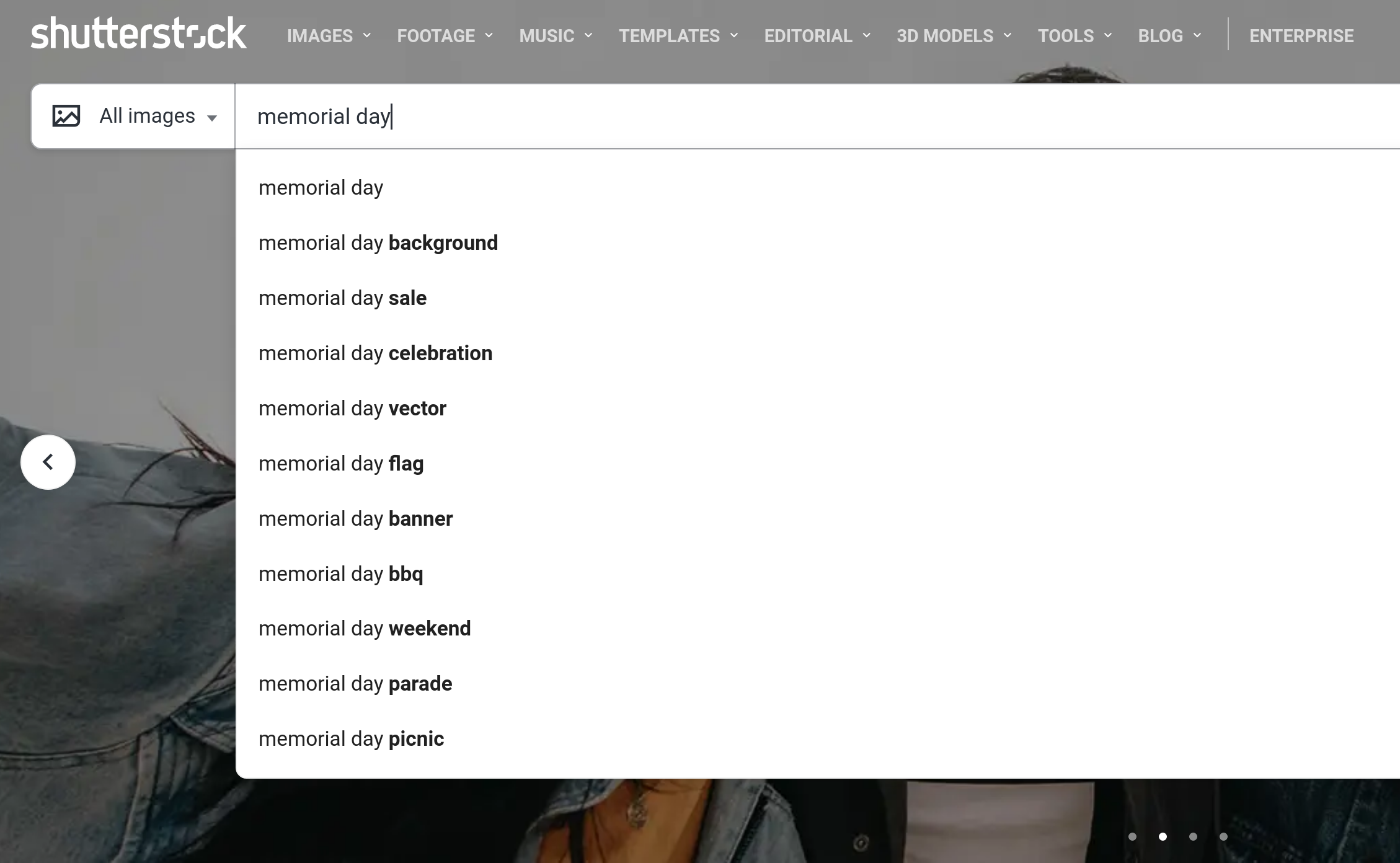 The most popular customer queries in Shutterstock
Let's take a detailed look at some of these queries (see how to use this data explanation to better understand the table)
You can notice that few themes that have high public interest (Google Traffic), like "memorial day background" and "memorial day flag" already have 236,000 and 253,000 of existing content created. You must poses a truly unique skills and be very lucky if you want to get to the top of this search results.
Two of the less dominated niches "memorial day bbq" and "memorial day picnic" (which are pretty much the same), that have less than 2,000 existing results, get very small Shutterstock Traffic, comparatively to other queries. This is also reflected in the very low Google Search Volume of these phrases.
There are two queries that have relatively low, but not the lowest traffic, having moderately high, but not the highest, competition: "memorial day sale" and "memorial day parade". From all the bad options, these were probably your best bet, but only if your content truly stands out from the rest 12,000 results.
More bad ideas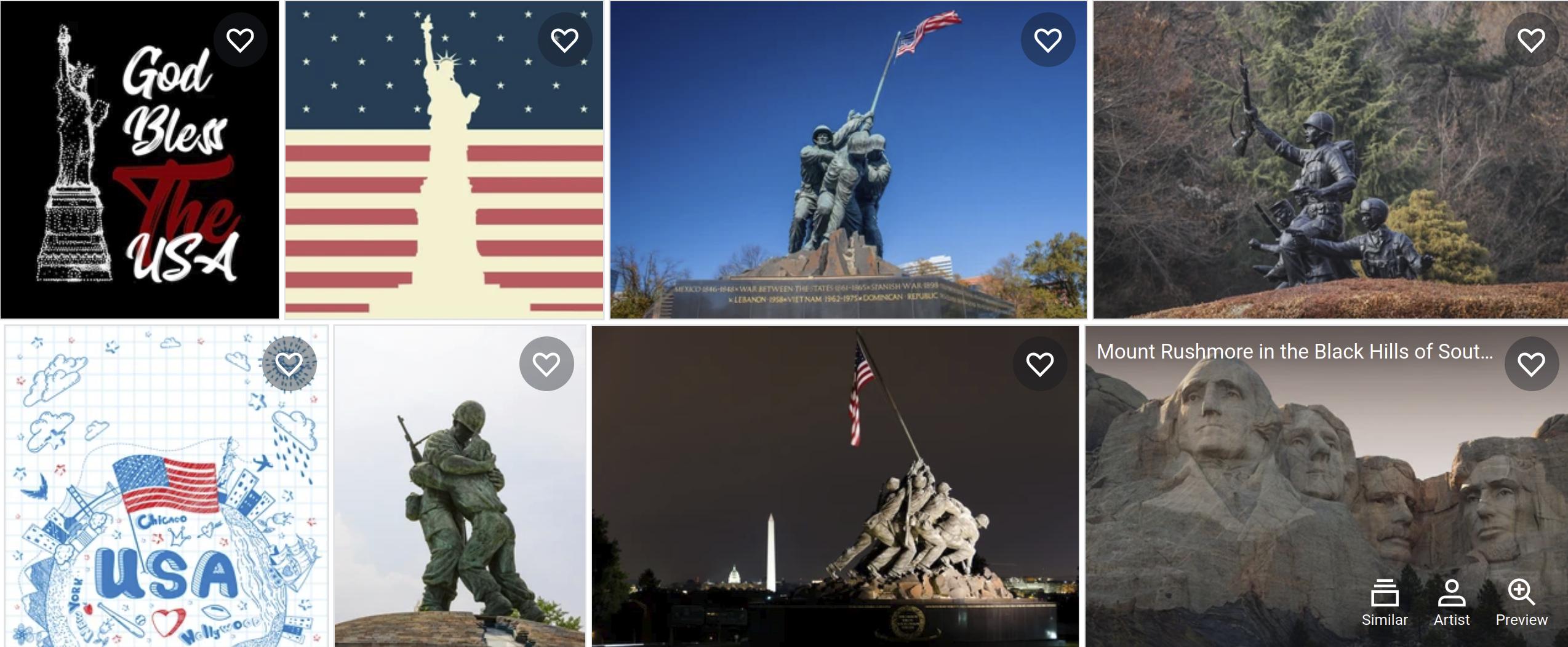 Do you think creating content for niche "memorial day statue" is a good idea?
Queries, suggested by Shutterstock are not the exhaustive list of what you should not have worked on. Check out these:
Apparently there's enough of "happy content" and "statues" for Memorial day, with 92,000 and 34,000 search results respectively. Also you probably were wasting time creating retro pictures or star patterns that, while having "only" about 20,000 existing competitors, see small public interest both in Google and Shutterstock traffic.
What you should have done instead
You could have spent your time creating content that most probably will have no chance against competition or, without competition, will have hardly any customer interest. But if you subscribed to Stock Photo Ideas, you would get only the most useful data about niches beforehand.
Sign up to Stock Photo Ideas and never run out of ideas again