Christmas is one of the largest family-centered holidays in the whole world. A time of decorating the Christmas tree, cosy lights in the mostly dark time of the year and winter magic (if you're lucky to have snow). Also a time when lots of companies need fresh microstock content for their social media campaigns and website banners. It is wise to prepare in advance so let's see what ideas can we get.
Ideas from Shutterstock suggestions
The easiest place to get ideas about what customers want is Shutterstock suggestion.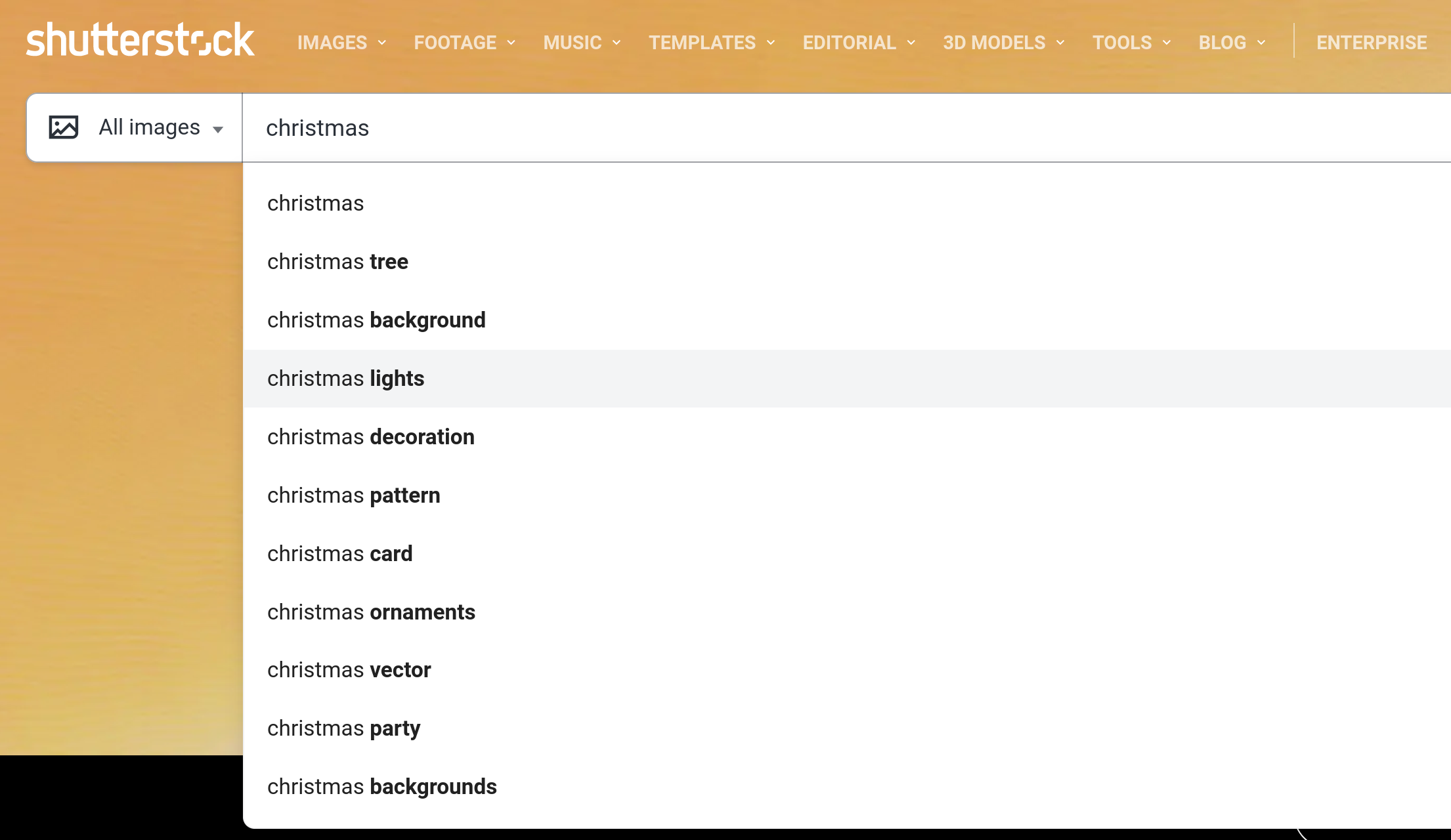 The most popular customer Christmas queries in Shutterstock
Knowing that these are what customers need is great, but it would be even better to know how many of them need it. Lets pull some Stock Photo Ideas data (see how to use this data explanation to better understand the table):
You can see that there's a huge amount of competition in all of these queries. All amounts of existing content is measured in Millions! Even though "christmas background" has almost 5K monthly traffic, which is outstanding, you will still be facing 12 million existing artworks to compete with.
All of these niches are bad, but if I were to select the one to work on (if I did not have other data), it would probably be "christmas ornaments" which sees a lot of traffic and "only" 3 millions of existing photos and vectors.
More bad ideas


Blue banners: there're enough of them
Shutterstock suggestions were not the only bad ideas to work on. Check out this list, which is related to Christmas and, while being flooded with content, sees almost no traffic. Make sure not to spend time on these:
What you should have done instead
You could have spent your time creating content that most probably will have no chance against competition or, without competition, will have hardly any customer interest. But if you subscribed to Stock Photo Ideas, you would get only the most useful data about niches beforehand.
Sign up to Stock Photo Ideas and never run out of ideas again